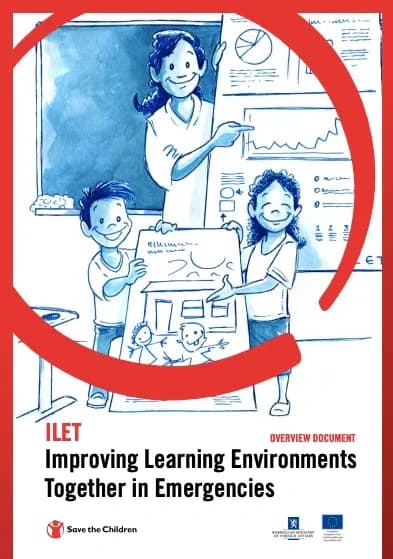 This resource is a detailed training package on using assessments for improving learning environments in humanitarian contexts through community participation. ILET empowers communities to improve the quality of the learning environment through a data-driven, participatory, sustainable process of planning and implementing School Improvement Plans. ILET offers a set of easy-to-use data collection tools, real-time analysis, and visualization via a user-friendly web-based platform with both mobile and paper data collection features. Collecting data and sharing results with the communities in a timely manner enforces transparency, increases accountability and ownership and stimulates the creation of local solutions.
The ILET package consists of three pillars:
Guidance Documents: the Overview Document, Step by Step Guide, Training Manual (including training handouts + training powerpoint)
Data Management: Data Management Platform, Data Management Handbook, Data Collection Tools
Program Templates: School Findings Cards, School Improvement Plan Poster, in addition to program management templates such as results framework and budget samples.