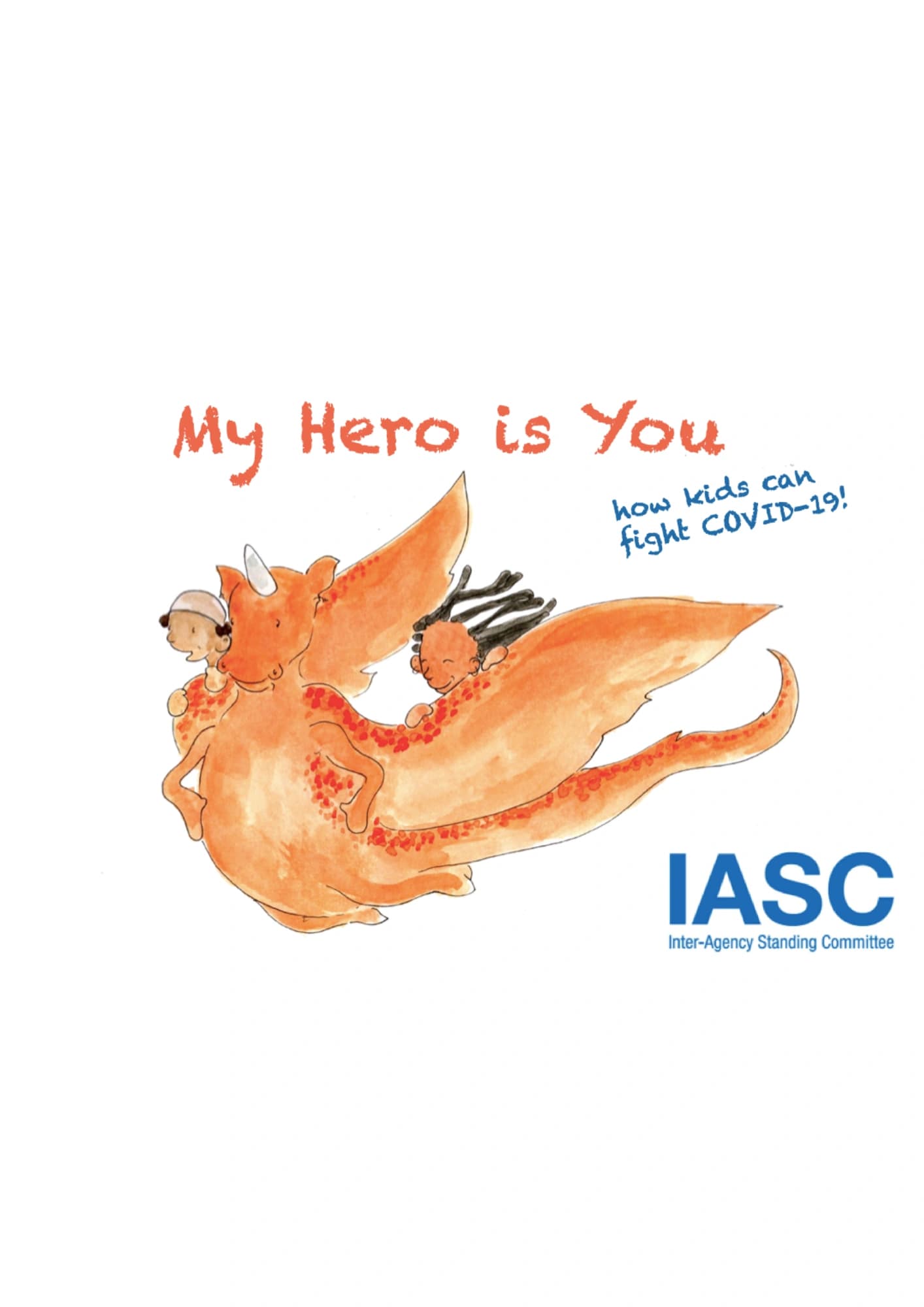 The storybook 'My Hero is You' is part of a resource kit that addresses the key topics of how children can protect themselves, their families and their friends from the coronavirus and how to manage difficult emotions when confronted with new and rapidly changing realities. It was developed for children all over the world affected by the COVID-19 pandemic through a comprehensive consultative process with over 1,700 children, parents, caregivers and teachers from around the world. The book "My Hero is You" should be read by a parent, caregiver or teacher alongside a child or a small group of children. It is not designed for children to read this book independently without the support of a parent, caregiver, or teacher.
The resource kit contains:
A storybook for children My Hero is you: How kids can Hope with COVID-19
The supplementary guide called "Actions for Heroes", A Guide for heart-to-heart chats with Children to accompany the reading of My Hero is You, How kids can fight COVID-19!
My Hero is You 2021: How kids can hope with COVID-19
Audio Files - My Hero is You 2020
A short animated film, with input and oversight from the IASC Mental health and Psychosocial Support Reference Group, UNICEF, and the World Health Organization (WHO). The film aims to convey messages of hope, resilience, solidarity, and empowerment to children and their caregivers around the world.